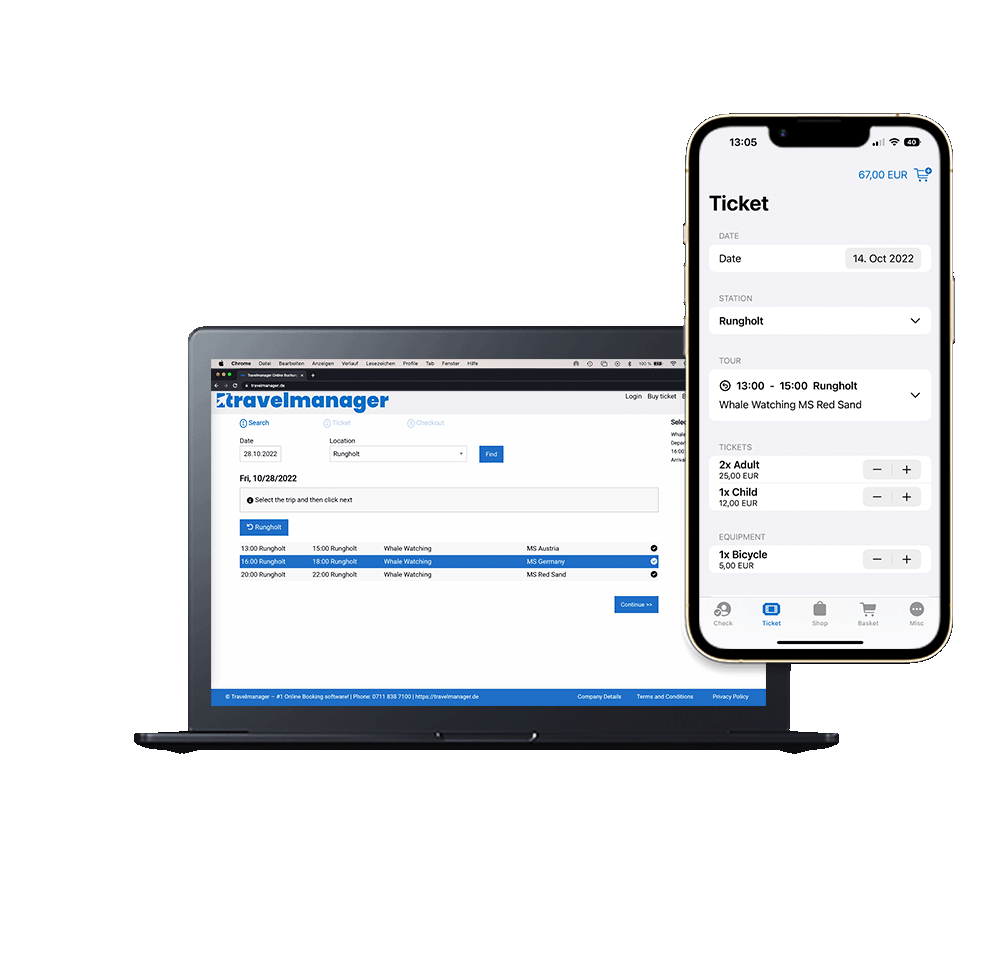 Travelmanager was developed for the efficient handling of ticket sales.
The software consists of a web-based backend with a top-rated online store and an iPhone and iPad app for mobile booking and control.
Travelmanager is the online ticketing software that is tailored to your individual needs.
With comprehensive features that support you in all relevant areas and help you execute the sale even easier and faster.
With the help of clever tools, you can also easily integrate your other agencies and partners into the ticket sales process.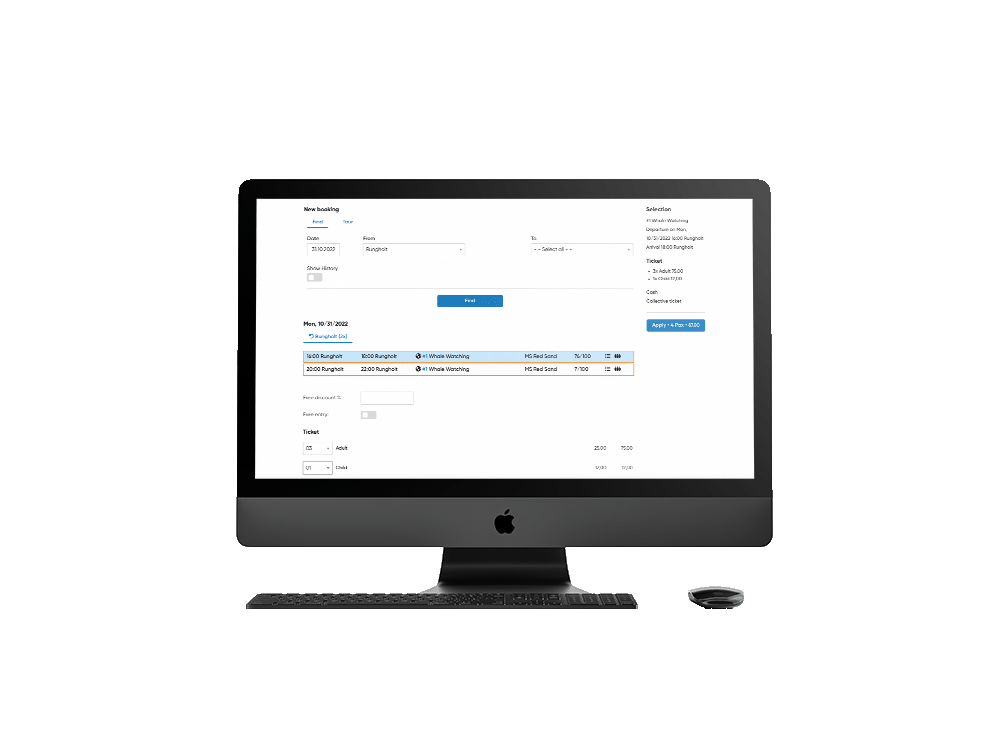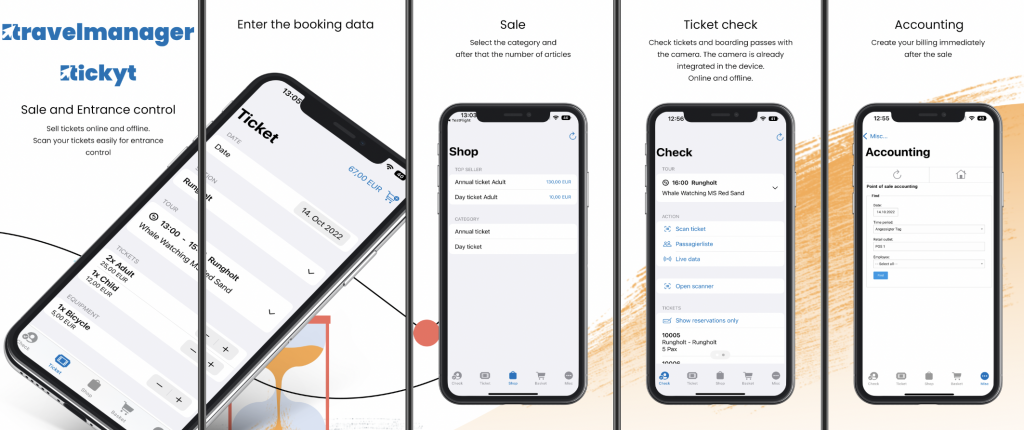 Mobile ticket sales take place with the free TicketApp software for iPhone and iPad.
Tickets are issued either on a printer connected via Bluetooth or WLAN connection or as an electronic ticket via a QR code.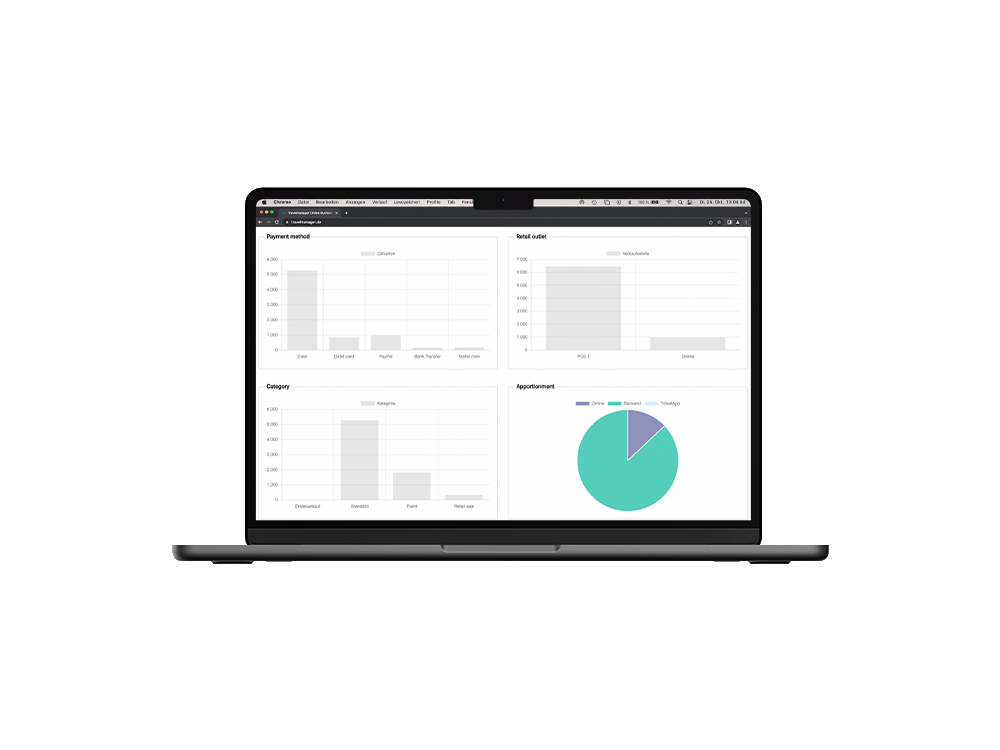 Access to the Travelmanager software for ticket sales is via a multi-secured, encrypted connection in accordance with German and European data protection standards.
You benefit from 20 years of experience and expertise in web-based ticketing and booking.