Mobile sales with iPhone & iPad
The Travelmanager TicketApp is available for free download in the App Store and is compatible with all popular iPhones, iPods and iPads.
The app works online and offline and is thus equipped for optimal operation with changing network qualities. Nothing stands in the way of your mobile sales.
Online and offline
The offline-capable TicketApp is used as a mobile point of sale, a terminal, and a checkout system. The sales as well as the ticket control data are transferred to the backend in the background.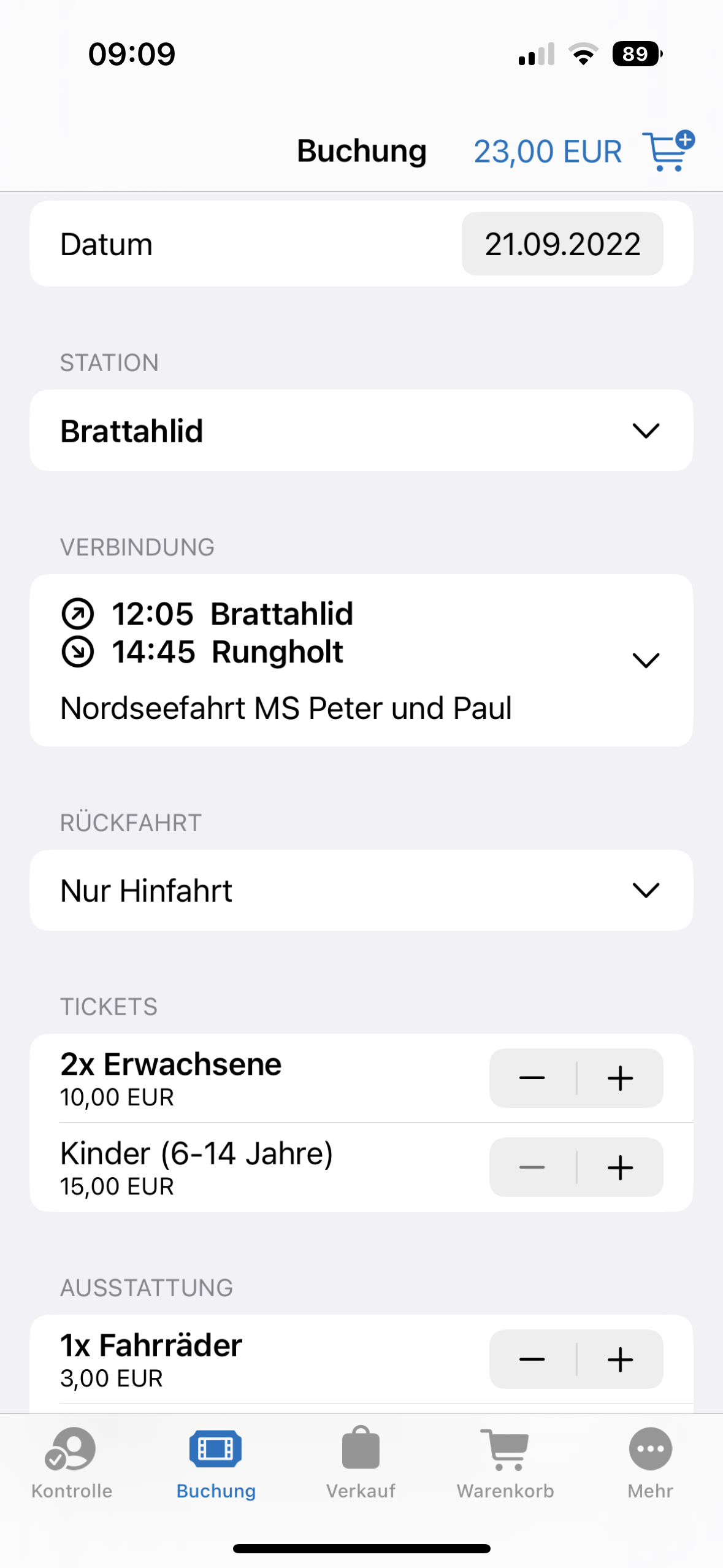 Shopping cart
You can book several tours and articles at once via the shopping cart. The receipts can be provided via a connected printer or digitally. The TicketApp supports hardware from Epson and Zebra. Existing hardware can usually be used with Travelmanager.