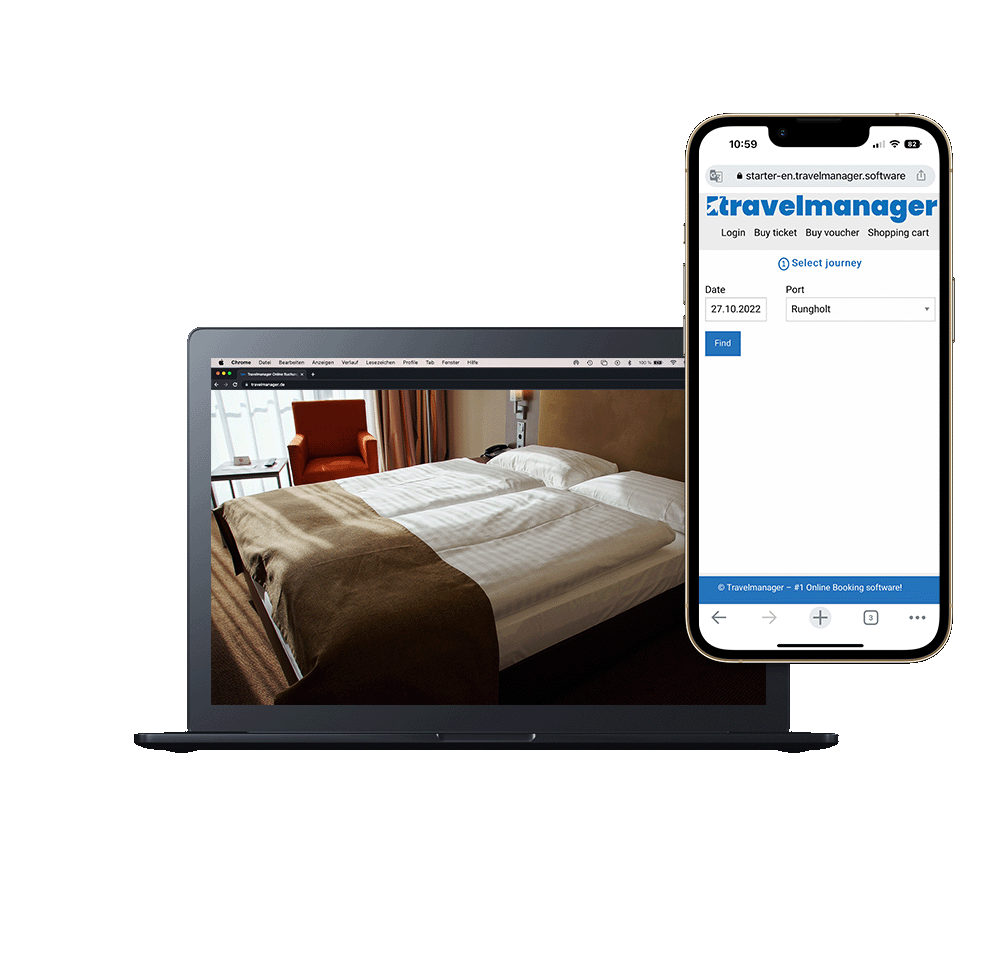 Booking software and ticketing for hotel ships
You can handle all processes from reservation to check-in with the travel manager.
Features for hotel ships
The Travelmanager booking software is optimized for the special requirements
Simple and intuitive usability when logging in 
The Travelmanager booking software is the special solution for hotel ships and combines all core requirements in one robust system.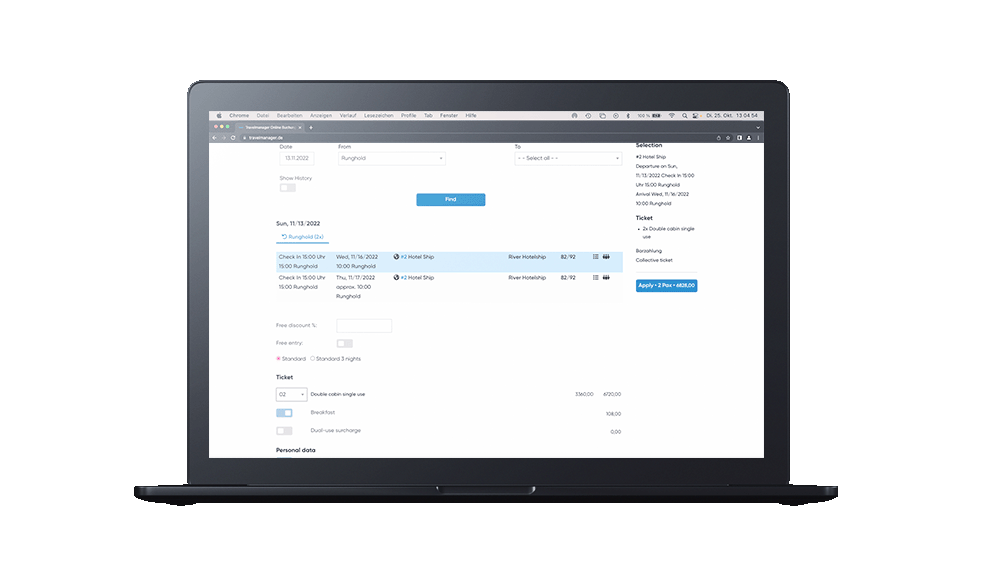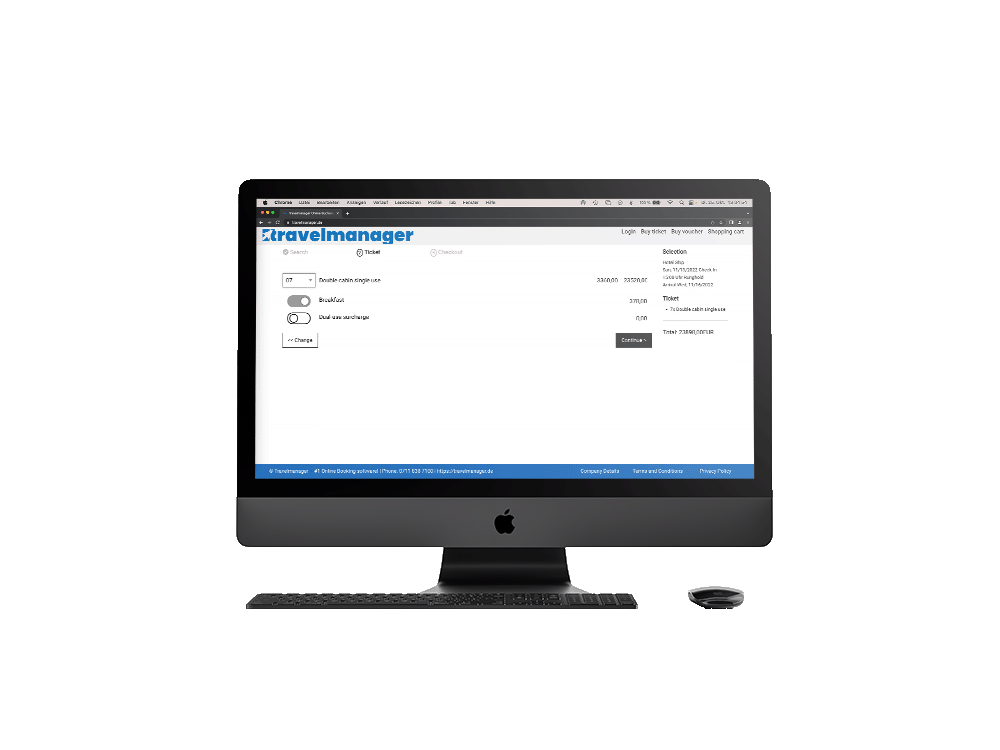 High-performance web store with optional usage area for end customers 
With our webshop your customers can easily book the desired cabins in advance. The also integrated payment solution guarantees the smooth processing of your payment transactions.
Check In in under 5 seconds
Complete the check-in process on board in under 5 seconds. You don't necessarily need electricity and an internet connection.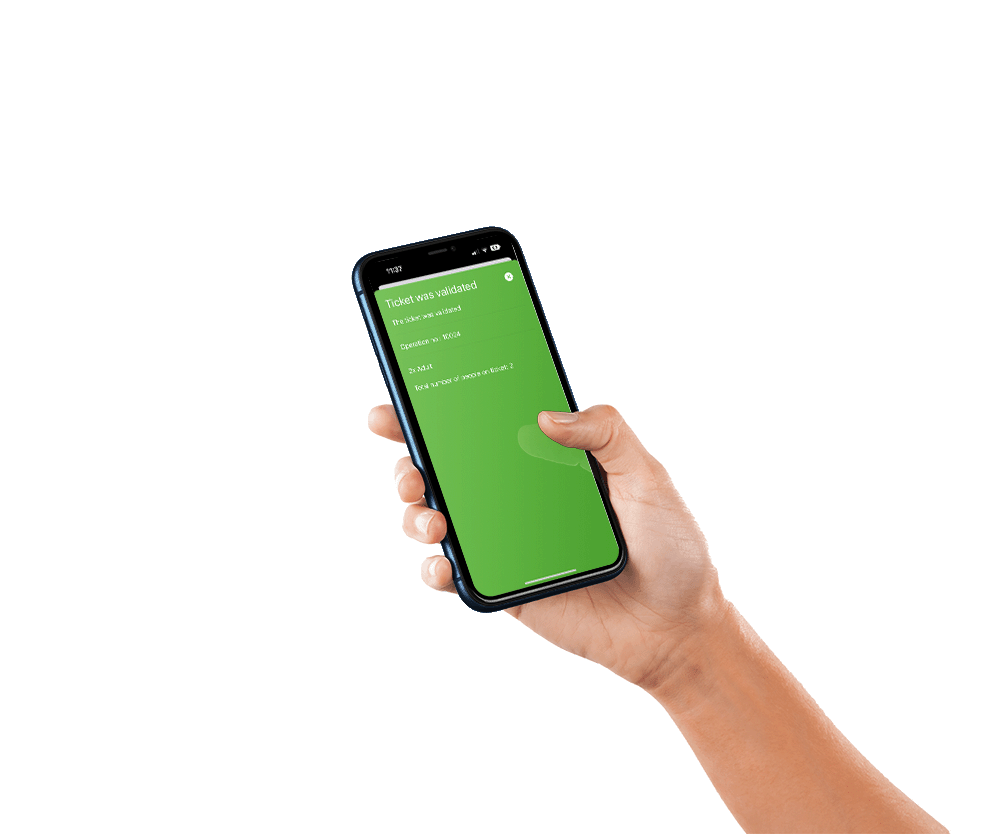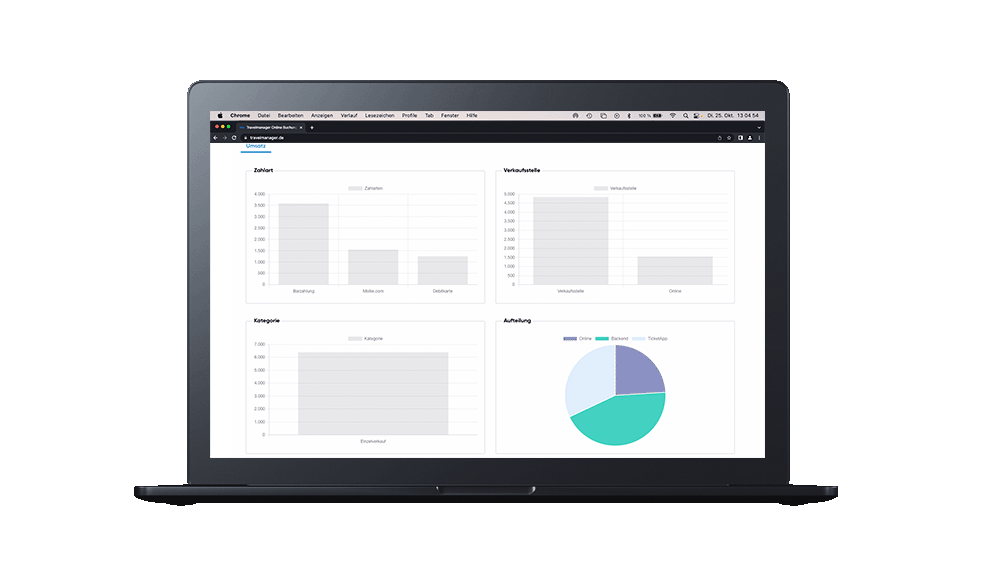 Clear backend & valid reporting
When it comes to back-office requirements, you are well-positioned with Travel Manager's comprehensive financial and reporting functionalities and automated invoicing system.
Graphic ship plans provide quick orientation. The ship plans can be changed at any time, very practical for different events if individual cabins are not bookable. The division into different decks also provides more order.