In Travelmanager software you can book and sell not only shipping tickets. You can also make individual sales, i.e. select previously defined items and create an offer and/or an invoice from them. Thus you can sell everything. The single sale items are also necessary for the charter module.
First, define the various single-sale item categories under "System" "System parameters" "Item" "Category".

Under the menu item "Administration" "Single sale items" you can now create items and assign them to the previously created categories.

Here you can make various settings to determine whether the item should be bookable in the TicketApp or only for certain lines and much more. The settings are self-explanatory. If you still need help, please feel free to call our hotline.
Tel.: +49 711 838 7100
Different prices at different stations
When you edit an article there is the menu item "Charter prices" here you can define from which station which ship costs how much, this is useful if it is for example a fare article.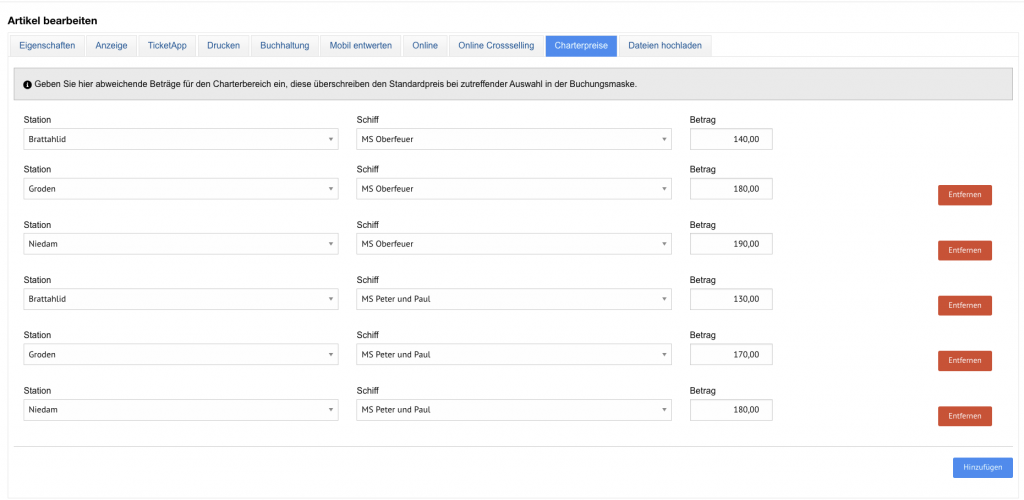 When you create a new charter trip and select this article, it will automatically take into account which ship and from which station the trip starts.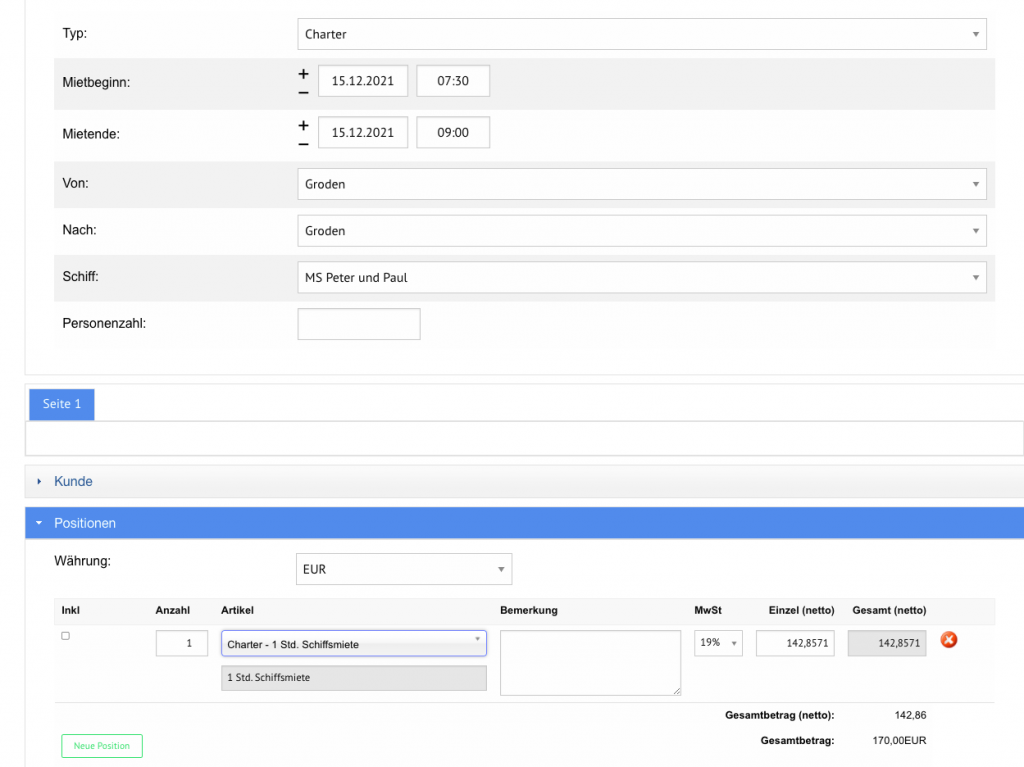 If a different price is stored for this ship and these stations, the standard price will be overwritten.